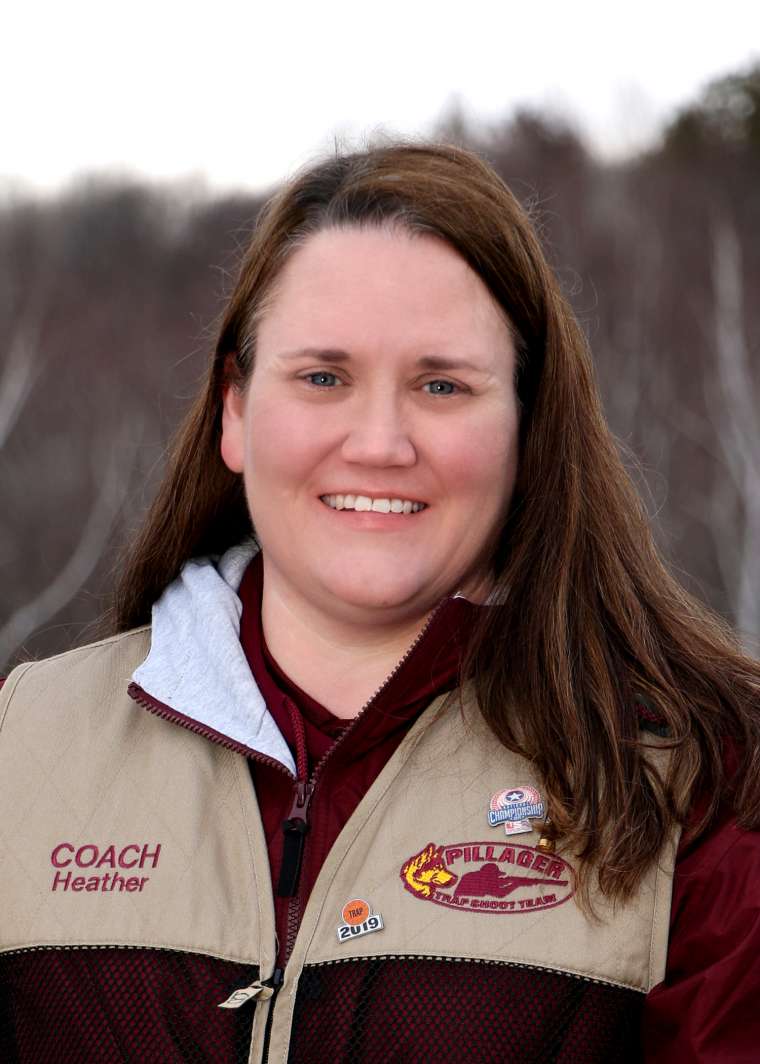 Heather Grell
Administrator and Trap Coach
Brief info
Family: Husband David, Sons Andy and Jack, two dogs-Sadie & Stryker
When did you start shooting: 6 years ago
Favorite Discipline to shoot: I usually shoot trap but Sporting Clays is a lot of fun and I recently tried Skeet. It was humbling but a lot of fun!
Reasons for coaching: It started out so that I could be with my son but I quickly discovered I love all aspects of it.
Favorite part of coaching: Seeing the excitement when an athlete shoots their personal best. Seeing the excitement on their faces never gets old. I love seeing it all click for them and their confidence levels soar!
Things you do for fun: I love to read, spend time with my family.
One random thing about you: I was scared of guns when I was younger. After Andy joined the team I started thinking it might be fun to try it and mentioned to him it was "on my bucket list". He told me I should just try it now. Pretty sure I came up with some excuses to which he replied "Mom, you always tell us not to be afraid to try new things and that if you don't try, you'll never know". So, here I am 6 years later and I absolutely LOVE it! I gathered an awesome group of ladies to start a ladies only team and we have a ton of fun. (We're always looking for more ladies - young and old - to join us so if you are interested let me know!)